Our Doctors
Bradley A. Jabour, MD
CEO/Chief of Neuroradiology
Dr. Jabour's Curriculum Vitae
Dr. Jabour is an internationally recognized Neuroradiologist with more than 30 years of experience in academic and clinical practice having authored dozens of peer reviewed research articles as well as textbook chapters. Dr. Jabour's most recent interest is in the field of functional MRI (fMRI) and its role in evaluating neurological disorders including brain degeneration, traumatic brain injury, and neuropsychiatric disorders.
Dr. Jabour served his radiology residency at Stanford University and University of Southern California (USC). He is a senior member of the American Society of Neuroradiology (ASNR), having performed Fellowship in Neuroradiology at USC and Interventional Radiology and Head and Neck fellowship at University of California- Los Angeles (UCLA). He was appointed to the radiology faculty at UCLA where he was Attending Professor in Head and Neck Radiology and was Chief of Neuroradiology at the VA UCLA Medical Center. Until as recently as 2013, he was Attending Radiologist at the UCLA Head and Neck Grand Rounds.
Dr. Jabour received the prestigious Certificate of Merit Award from the Radiological Society of North America (RSNA) in 1991 for his research in defining the role of PET scanning in detecting cancer in the extracranial head and neck. In addition, Dr. Jabour gained national recognition for developing new techniques in cancer imaging in the head and neck using PET/CT. He is a member of the American Medical Association, Radiological Society of North America (RSNA), California Radiology Society, American Society of Head and Neck Radiology, and Society for Spine Radiology.
Dr. Jabour has founded multiple leading medical companies utilizing his academic and research expertise. These companies include the Medical Imaging Center of Southern California in both Santa Monica and Beverly Hills, the premier multi-modality outpatient imaging facility in Los Angeles. He also founded DISC Surgery Center (Directed Interventional Surgery Center, Inc.), specializing in spine pain management, minimally invasive prostate surgery, and breast surgery. Smart Brain and Health was founded to focus on the latest neuroimaging and neurotherapeutic techniques for the diagnosis and treatment of various neurological disorders including Depression and OCD. He also founded a comprehensive breast center and WIMI facility (Women's Imaging at Medical Imaging), dedicated to women's health issues.
He founded Smart Heart and Health, a concierge style innovative preventive imaging company and developed the Zero-Rad scan, a non-invasive zero radiation whole body MRI; a powerful tool for the safe early detection and screening of disease. This company also performs CT Coronary Angiograms and other screening studies.
Dr. Jabour continues to be a leading innovator in multiple fields of radiology and has been a featured as a guest on many media venues in the United States as a medical expert, including Dr. Phil and The Doctors.
---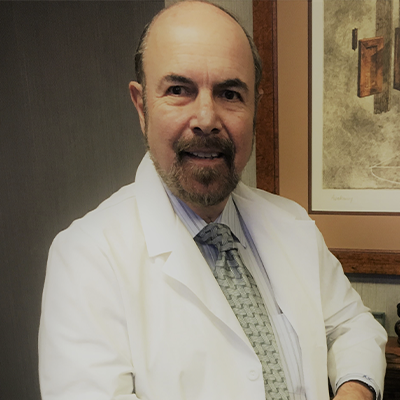 Allen Chroman, MD
Psychiatrist
Dr. Chroman's Curriculum Vitae (coming soon)
Dr. Chroman is a Distinguished Fellow of the American Psychiatric Association and a Diplomat of the National Board of Medical Examiners. He is a Board Certified by the American Board of Psychiatry and Neurology, with added qualifications in Geriatric Psychiatry and pain management. Dr. Chroman is an Assistant Clinical Professor of Psychiatry at the UCLA Neuropsychiatric Institute and Center for Health Services. In addition to a robust private practice, Dr. Chroman is a member of the medical staff at the Cedars-Sinai Medical Center and Southern California Hospital at Culver City.
Dr. Chroman brings more than 34 years of psychiatric experience and understanding to the Smart Brain team, providing an exceptional understanding of the mind/body/brain interactions that contribute to a wide range of psychological diseases. Dr. Chroman has lectured extensively and been a sought-after source for Southern California media in both print and broadcast mediums.